PROFILE OF A PANTHER GRADUATE AT GRADUATION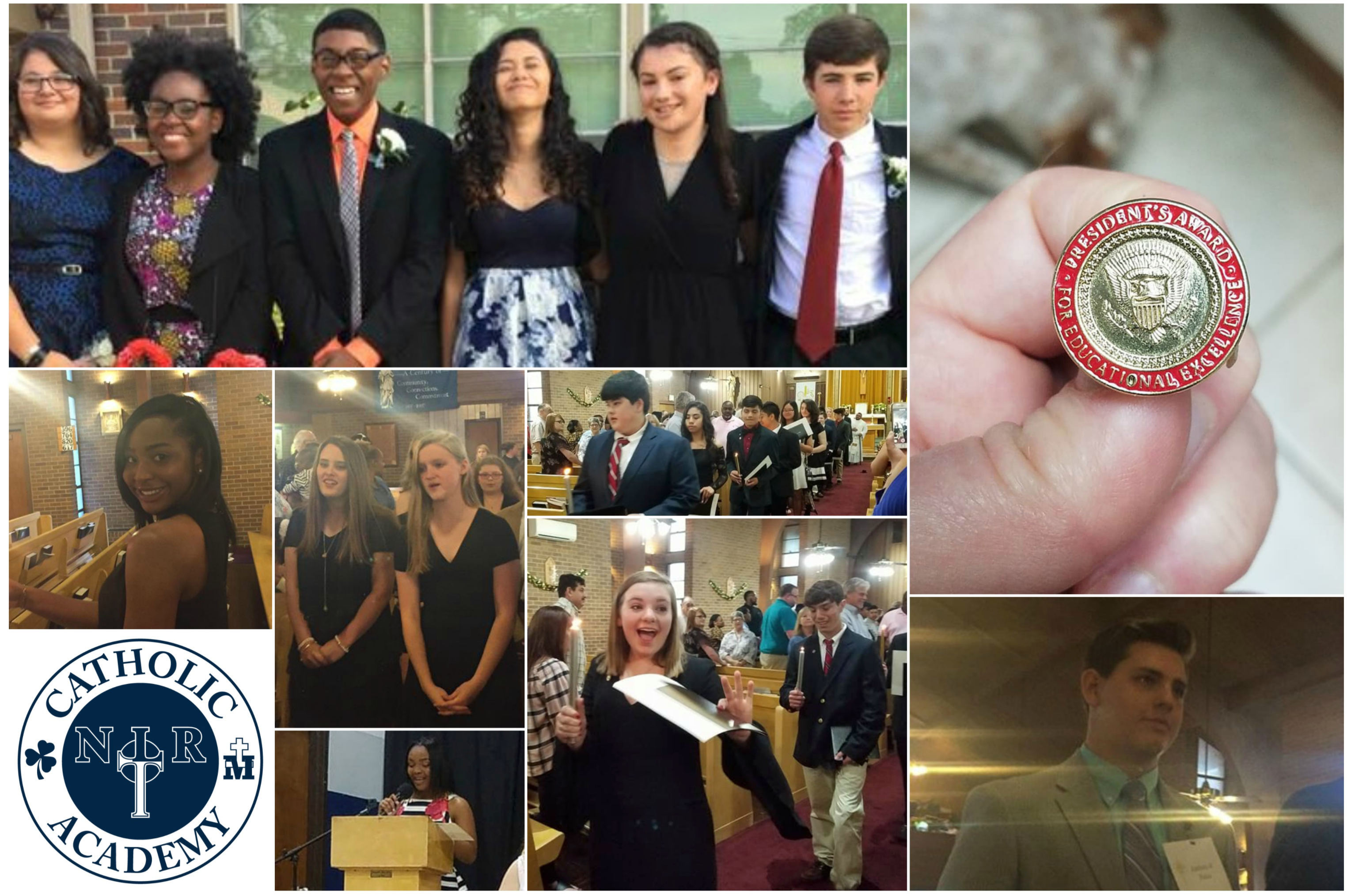 THE NLRCA GRADUATE IS A CONFIDENT FAITH-FILLED CATHOLIC WHO:
Is knowledgeable about Mass and Catholic Traditions.

Shows understanding about the Catholic Faith and scripture.

Has strong stewardship with in the church and community.

Embraces a prayer driven way of life.
THE NLRCA GRADUATE IS A CONFIDENT LIFELONG LEARNER WHO:
Exhibits mastery in all academic areas and continues this throughout life.

Demonstrates proficient test taking strategies and problem solving skills.

Utilizes analytical and critical thinking skills.

Exhibits informational technology proficiency.

Demonstrates readiness for AP and Honor level courses.
THE NLRCA GRADUATE IS A CONFIDENT CRITICAL THINKER WHO:
Thinks creatively, showing innovation and resourcefulness.

Uses reasoning and analysis to problem solve solutions.

Evaluates personal strengths and weaknesses.

Is willing to accept complex challenges.
THE NLRCA GRADUATE IS A SOCIALLY RESPONSIBLE CITIZEN WHO:
Demonstrates strong leadership and effective communication skills.

Expresses thoughts clearly in speaking and writing.

Works collaboratively within diverse groups.

Respects diversity and demonstrates pride and civic responsibility.
THE NLRCA GRADUATE IS A CONFIDENT GLOBAL CITIZEN WHO:
Employs moral and ethical decision making.

Keeps a compassionate and open mind and is eager for new experiences.

Demonstrates global awareness.

Works to settle conflicts peacefully.