PANTHER MISSION AND PHILOSOPHY STATEMENT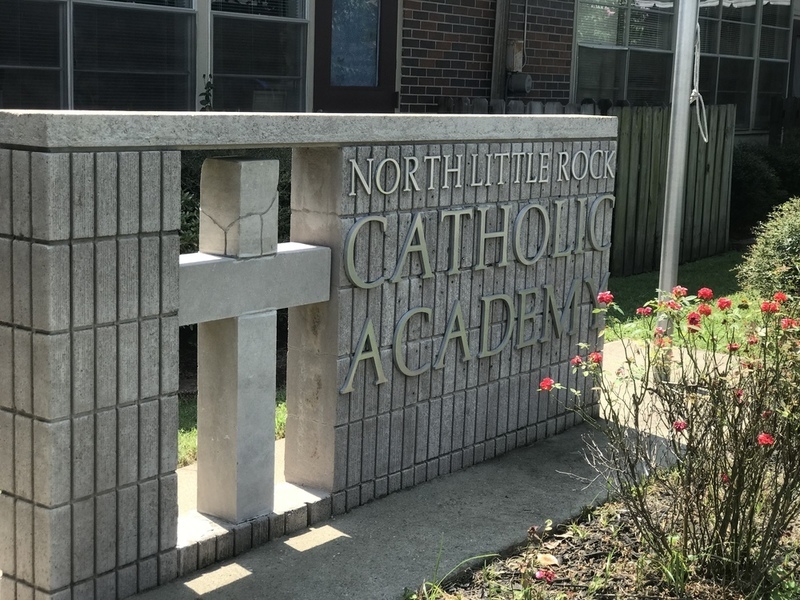 NLRCA MISSION STATEMENT
North Little Rock Academy educates a diverse community of students pre-k through eighth grade from all over Central Arkansas. A mile from the Arkansas River in the historic Baring Cross Neighborhood, North Little Rock Catholic Academy has educated children since 1898.
NLRCA instills love in its students for Christ their Savior according to Catholic Christian principles while also providing a rigorous curriculum designed to prepare graduating students for advanced high school programs. The school welcomes families from a vast variety of backgrounds, and through the diversity of its student body and staff, students learn in an environment that mirrors the world they will inhabit as adults. Our school strives to strengthen the faith of its students and nurture a curiosity across the curriculum that will lead them to be problem solvers who maintain their sense of childhood joy in hope of an unlimited future.
NORTH LITTLE ROCK CATHOLIC ACADEMY PHILOSOPHY:
to provide an atmosphere of faith, where students are called to academic excellence, self-discipline, and knowledge of God.

to provide a high quality education for each child regardless of race, religion, or socioeconomic background, while proclaiming the message of Jesus.

to provide through our faith community ad service to others, work to develop both the mind and body of our students.

to provide comfortable well-tended facilities, staffed by the priest, lay teachers, support staff, and caring involved parents and volunteers of our school community.

to work as partners to provide a safe, comfortable, loving environment where students may grow spiritually and academically.

to encourage students to love and respect themselves and others, to be honest and fair, to have a rich and fruitful relationship with God, and to become lifelong learners.