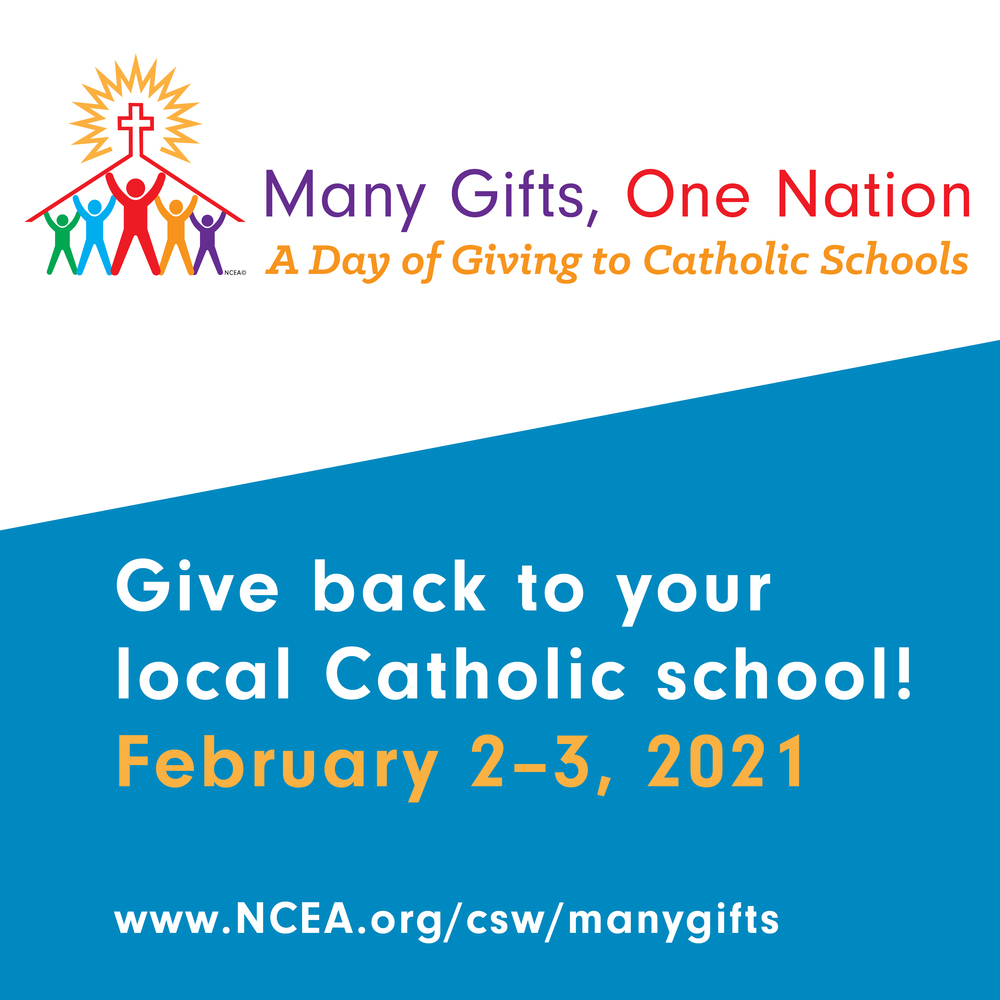 It's Giving Time!
Angela Owen
Tuesday, February 02, 2021
It's Giving Time!
Help us raise $30,000 to cover the loss of major fundraisers!
The NCEA portal opens at 11:00am today and closes at 11:00am tomorrow. www.NCEA.org/csw/manygifts.
We will also accept donations via PayPal through the schools website or in the school office.